Time
Display the current time of the configured location on your screen. Or configure a timer to countdown to a specific date and time.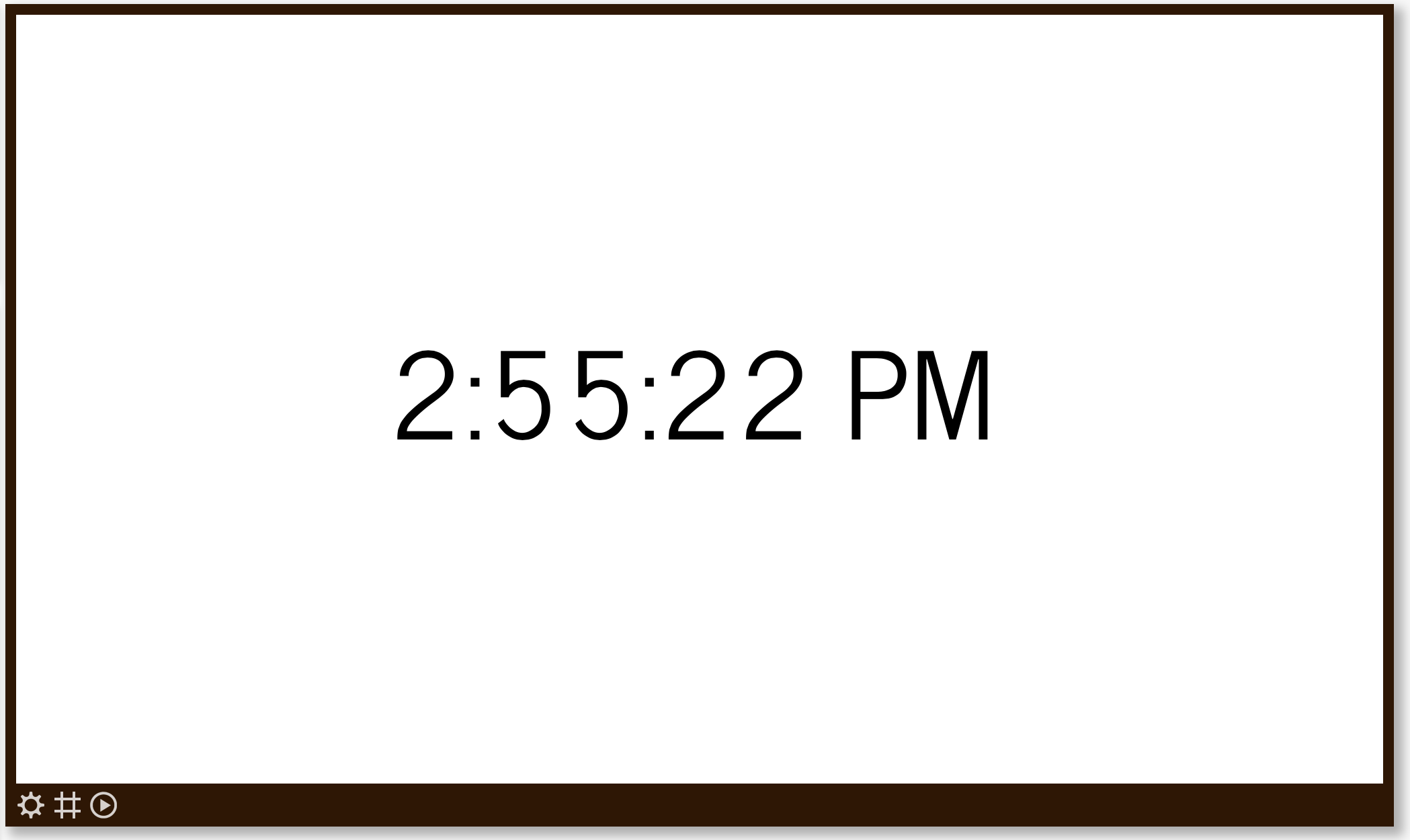 The time format depends on the content language setting on the company settings page.
Properties
You can configure the app using the following properties:
| Property | Explanation |
| --- | --- |
| Type | Select either to show a digital clock, analog clock, a "time until" (countdown) or a "time since" (count-up) timer. |
| City | The time defaults to the time zone set for your company or a specific player. You only need to specify the city if you want to show the time in that location or the corresponding time zone. Start typing the name of the location and wait for the list of matching locations to pop up. Select the desired location. |
| Format | (Only for time until/since types) Set the ganularity of the timer display. |
| Show seconds | (Only for clock type) Show or hide seconds. |
| Reference date and time | (Only for time until/since types) The time to count to or from. |
| Text at countdown end | (Only for type "Time until") When the countdown reaches 0, this text will be shown instead of the counter. |
| Preview message | (Only for type "Time until") Let's you preview the message that will be shown when the countdown reaches 0. |
And finally there are a number of generic app properties that you can configure that you'll find on many other elements as well.